Two keys to weather safety are to prepare for the risks and to act on those preparations when alerted by emergency officials. These are essential pieces to the Weather-Ready Nation.
Refer to the Federal Emergency Management Agency's (FEMA) Ready.gov/hurricanes for comprehensive information on hurricane preparedness at home and in your community.
Some highlights on how to prepare and take action are available below:
Gather Information
Plan & Take Action
Evacuate & Recover
Resources
Know if you live in an evacuation area. Assess your risks and know your home's vulnerability to storm surge, flooding and wind. Understand National Weather Service forecast products and especially the meaning of NWS watches and warnings.
Contact your local National Weather Service office and local government/emergency management office. Find out what type of emergencies could occur and how you should respond.
Local contact information:
Local Emergency Management Office
County Law Enforcement
County Public Safety Fire/Rescue
State, County and City/Town Government
Local Hospitals
Local Utilities
Local American Red Cross
Local TV Stations
Local Radio Stations
Your Property Insurance Agent

Basic Disaster Supplies Kit
Being prepared means having your own food, water and other supplies to last for at least 72 hours. A disaster supplies kit is a collection of basic items your household may need in the event of an emergency.

https://www.ready.gov/kit#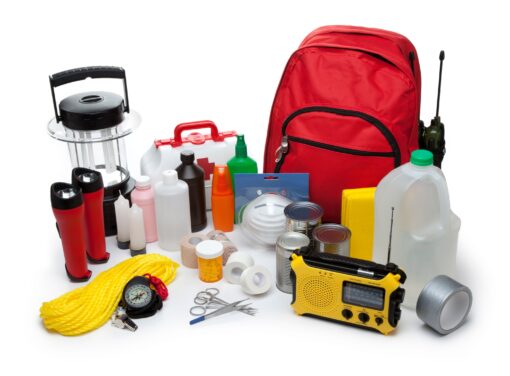 Prepare Your Family
Being prepared for disasters starts at home. Everyone can be part of helping to prepare for emergencies. Young children and teens alike can be a part of the process. As a parent, guardian, or other family member, you have an important role to play when it comes to protecting the children in your life and helping them be prepared in case disaster strikes.

Photo Credits: FEMA, Zachary Kittrie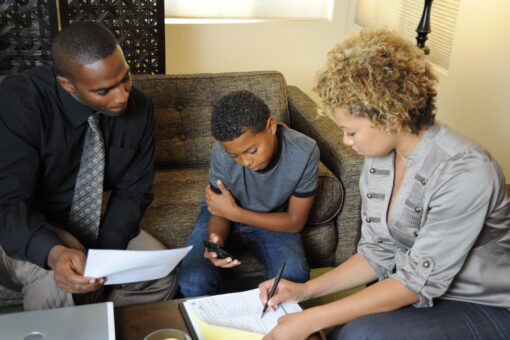 Emergency Plans
When creating a family emergency Make a plan today. Your family may not be together if a disaster strikes, so it is important to know which types of disasters could affect your area. Know how you'll contact one another and reconnect if separated. Establish a family meeting place that's familiar and easy to find.

Photo Credits: Ekaterina Minaeva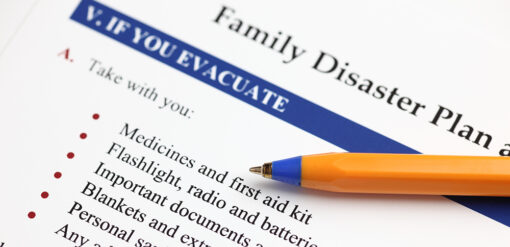 Have an Evacuation Plan
Photo Credit: Zella Campbell
Many kinds of emergencies can cause you to have to evacuate. In some cases, you may have a day or two to prepare while other situations might call for immediate evacuation. Planning is vital to making sure that you can evacuate quickly and safely no matter what the circumstances.
Returning Home
Photo Credit: Elissa Jun
Returning home can be both physically and mentally challenging. Above all, use caution. You may be anxious to see your property but do not return to your home before the area is declared to be safe by local officials.
---